What better than making your brand turn into a reality with our list of services listed below. Here are some of our works which you can have a look.
We at Headway BPO Solutions provide you industries best explainer video and graphic work, in different style in less then the market cost. With the experience of more then a decade we provide the best creatives with new approach to your business. No matter where your client is now you can provide them latest and engaging product view as well as portfolio of your business.
We have the best approach as we understand your business very well. Our team will be constantly in touch with you gathering the minute details as well as focus points which can be highlighted. Together with our creative team and business development team we will provide you the baseline and once that is approved by you we will create outstanding Video Advertisement, Graphics Advertisements for you.
Infographs
Video Works
Services Scope
Web Development Services and Content Management Systems

– Website Development and Maintenance
– Website Designing and Logo Designing Services
– Mobile App Development – Android, Apple, Microsoft
Website Marketing Services

– SEO Services
– PPC Services
– SMO Services
– Local Google Search
– Online Reputation Management
– SEO Submission Services
Social Media Marketing Services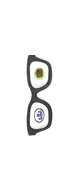 – Corporate Presentations
– Corporate Info-graphs
– Corporate Videos: Template Based with Audio or Voice Over
– Corporate Explainer Videos – Whiteboard
– Promotional Teasers (Videos)
– Tutorial Videos
– Software Explainer with Screen Recording
– Web Based Advertisements and Banners
– Facebook Marketing
– LinkedIn Marketing