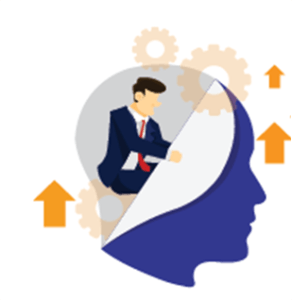 Robotic Process Automation (RPA) – Termed by many companies as the future of outsourcing with the introduction of AI software. In simple words, it is the use of software and human intervention to capture and Interpret the actions of existing applications employed in the various business processes.
However, do you think this is a roadmap to the existing and new processes? Let's put it this way with the emergence of Robotic Process Automation capabilities, cost arbitrage would soon be replaced by increased efficiencies as the major factor in BPO engagements. This in simple words is, by the form of process automation technology based on the concept of software robots or Artificial Intelligence (AI) workers the companies will have an opportunity to extract better value oriented work from their staff.
Headway with the traditional forms of outsourcing also helps the client as per the process to be automated by the means of RPA i.e., bridging the gap from a task which initially required more manpower to complete to a sense of sophisticated computer programs which are equipped with much better processing capabilities than those of humans; routine, rule-based work can be done far more rapidly. Having said that, it is also convenient to be deployed at the source as it user-friendly in respect of implementation.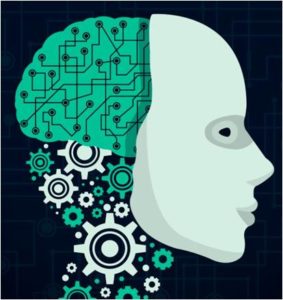 Also, the cost difference does not necessarily result in loss of jobs as companies might move the freed resource from volume-driven work to value-driven and more complex jobs thereby adding value to their organisation.
Headway is among the best robotics process automation companies and its Business-Process-as-a-Service (BPaaS) is investing heavily to further develop its existing RPA capabilities. We have already established a number of strategic alliances and in house capabilities for Robotic Automation platforms usage and applicability, such as Automation Anywhere, Blue Prism, UI Path, Open Span (Grid Infocom) and Bizagi. The process flow starts from understating the current process and making a process map by the six sigma team to transform this in bot-based automation for the process for enhancement and process automation.
The path is defined by the six sigma mythology to understand the process – build the process map and then create a bot or software relating to the process enactment, implement and further work on the process control; With Proof of Concept (POC) of the process and above, we analyse the percentage of process execution via bots (Automation) and traditional way of outsourcing work. This helps to conclude analysis that if the processes better-off via traditional or new method, to save time, add value and deliver as per client's needs.
We have a Team of Six Sigma professionals supported with the team of developers which create these for the process and the usage of bots (Software) and its benefits mentioned below.

 Error Reduction with Improved accuracy

  Quick Return of Investment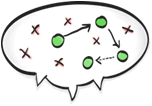 Advanced Analytics

   Better Efficiency & Client Satisfaction
   Better Employee Utilization
   Increased and Consistent Quality
Automation Possible In Process Types
Digital
Time critical and seasonal
Highly repetitive
Prone to error
Rule-based
Daily Level Transactions
Step-by-Step Headway's RPA  Process
Understanding of Process on six sigma prospective
Selection of RPA Tools taking into consideration economies of scale
Basic Implantation on the company ambience
Proof of Concept on Clients Servers
RPA Assessment and future accessibility of the Process
Continuous workflow support and Development
What We Can Automate for Process Enhancement

  Desktop Automation

Web Automation

    Citrix Automation

   Screen Scararping\Excel Automation
Key Automation Processes
Invoice Management
Order Management
Procurement Management
Credential Management
Recruitment Automation
Active Directory Automation
Revenue Cycle Management
Loan Management
Industry Automation