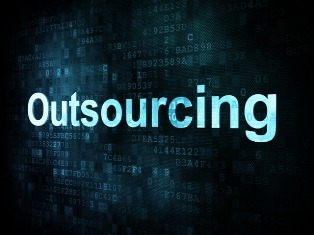 We all are well aware of Outsourcing and how it is beneficial for businesses. It provides cost efficiency to clients and allows them to focus on their core business needs. Outsourcing is helpful as it provides access to a talent pool without going through the trouble of recruiting and hiring them.
One can get a lot of information as to why or why not an organization should outsource their processes. However, not often we talk about the challenges that an organization may have to face when the real activity takes place. Hence, it is critical to know as to what are the major challenges that you, as a Company may face when you decide to outsource work.
On Time Delivery
Even though most of the times the work being outsourced is claimed to be routine and less important from the perspective of client-company, it is important nonetheless. A lot of times, costs tend to be higher than estimated due to a delay in delivery; delayed timelines further result in loss of revenue and loss of face for the parent company. On time delivery has implications beyond the monetary terms. Therefore, you have to be really careful while selecting the vendor for outsourcing your work. It's important to get testimonials and talk to current/previous clients of the vendors you are looking at. Due diligence goes a long way in securing the right partner.
Experience
Each company claims to be a Subject Matter Expert but how do you know if it's true or not? Look closer and examine their work and experience of company employees carefully. You will be able to find organizations that focus on one single domain in outsourcing; organizations that have been doing this work for many years. These organizations have a deep and thorough understanding of processes and its workings.
Hidden Costs
Many a times, vendors will have hidden costs in order to make their case strong and make the offer look more attractive. This often leaves the company with a feeling of betrayal as they end up paying more than what they bargained for. Although the vendors who resort to these tactics do not stay in business for long; whole arrangement ends in a foul experience for the outsourcing company. Hence, it's very important to partner with a vendor who looks after your interests and is not shortsighted.
Outsourcing Partnership and Cultural Challenges
Often, clients have a hard time managing off-shore teams due to communication issues and different styles of working. The difference in cultures can also be a major issue. For example in some cultures, disagreements are seen as healthy whereas in some, they are a sign of disobedience. With such conflicting cultural norms, unseen communication issues may arise. These challenges, however, can be overcome if companies partner with an experienced vendor. A vendor who has been in the business for long, is able to identify and overcome these challenges.
These are few of the major questions you are going to face when you decide to outsource. It is imperative to think through these questions and find the right vendor because when you do that, outsourcing is really what it is said to be – A cost effective solution for your problems.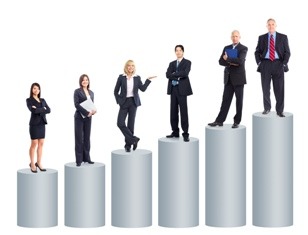 The Outsourcing Industry has been growing at a rapid pace. Although the growth was sluggish after 2008 due to the global economic slowdown, it has nevertheless picked up pace and is expected to grow at rate for 12-15% annually. The major reason for this phenomenal growth is because outsourcing industry has now moved from delivery of transactional processes to providing business process excellence. These offshore centers have emerged as new knowledge centers equipped with decades of experience under their belt. With increased focus on quality, many of these businesses have moved from operational delivery to process improvement for their end client.
It is imperative to have quality of processes in all the segments, including Human Resources, Finance and other sectors for serving diverse and fast-growing business market. Due to the rapidly changing business market reflected by rising costs and demands on delivering value; it is ideal to develop and implement an Strategy for processes, which will transform and build operational efficiencies for business. Baseline – today's processes require excellence measures to sustain in the market. However, not many companies provide Process Excellence as a continuous added service to its Clients.
Process excellence is not just about streamlining processes by eliminating extra work but also about achieving maximum efficiency through identifying the best practices. Providing Process Excellence involves a step-by-step identification of processes, matrix creation, improvements of the process and continuous development. Our company achieves this by breaking down a process in many steps and identifying key deliverables where process efficiencies can be achieved. This is done using quality measures and methodologies like designing metrics, balanced scorecards and analytical reports. There are many levers for Excellence during this transformation such as scope diagnosis, needs assessment, design and control techniques etc.
To ensure desired outcome, it is also important to identify redundancy and waste in processes and systems to restructure them in most efficient way without compromising quality of deliverables and customer service. Simultaneously, it is critical to continuously assess performance of processes using Six Sigma methodology to determine the "current" quality status to drive and setting the "to-be" bar high to exceed Client's expectations.
Hence, if you are looking to partner with a company, it is ideal to look at various companies following continuous process improvement methodologies which can help you to save time, cost and deliver excellence. We at Headway support these practices and believe in updating our process with the Six Sigma methodology; Does your company believe in this as well?
Human Capital; we hear, term and reciprocate this enormous number of times. But why is it so important in today's customer driven market?
Let's put it this way, happy and skilled employees, working for customer's satisfaction, delivering outputs which results in organisations' growth scenarios. Of Course, today investing in People is as much important as investing in other input material for a desired output. And that's not all they are the face of any organisation, so before we turn in to the set of any other resources for Clients; Clients look for stable employee sets for their results. This is one of the main reasons employee retention ratios and satisfaction level focus has grown in the recent years.
This has further added employee commitment to become much more essential and Leaders continue to encourage openness and reciprocity to build that trust. This brings in consideration of employers looking after the family of the employees directly or indirectly with the perks and in return expects a share of company's interest from them.
Also, Needless to say that today, Indian companies have moved towards a social mission to understand a bigger prospect of the work that is executed on a small scale by employees. This brings in a sense of satisfaction to employees of how the small tasks executed by them leads to a bigger organisational goals and how they are contributing their bit in the same adding to their motivation in work. This has brought in a new aspect of leadership training with the flow to the whole organisation resulting in self-encouraged and positive individuals bringing about the new meaning in organisation culture and growth.
Here are some of the examples of organisations moving towards this cause as per an old archive article published in Harvard Business Review:
HCL's "Employee first, customer second" policy, supported by initiatives designed to make employees feel more personally responsible for the company's offerings and give them a voice with upper management, does exactly this. Vineet Nayar's public 360-degree reviews for managers is another example.
MindTree's cofounder Subroto Bagchi, whose title is vice chairman and gardener, spends much of his time coaching the company's top 100 leaders. Dr. Reddy's managers all receive training in coaching and are required to coach as well as evaluate employees. As S. Ramadorai, the former head of Tata Consultancy Services, said of his company's success, "It's all about human capital at the end of the day."
In Wipro's sophisticated program, each of roughly 1,000 managers and executives is scored on 12 leadership measures, and individual scores are compared with company averages. The top 300 leaders are reviewed by Wipro's chairman, Azim Premji, in a process that extends over five days. Following those reviews, the company draws up a development plan for each candidate that includes coaching, training, and rotational assignments. The process creates a pool of candidates to fill anticipated vacancies. This may sound similar to some U.S. "academy companies," but Wipro adds other features, such as tracking possible hires outside the firm with an eye to when vacancies at Wipro will create an opportunity to recruit them.
Source: Harvard Business Review, March 2010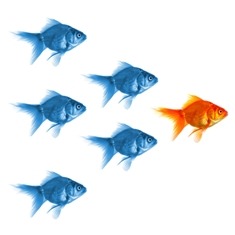 Leadership – a quality that has stood the test of time. Throughout the pages of history, a leader has either sailed or sunk a ship (metaphorically off course). Nations have failed or succeeded because of their leaders. At present, where competition is immense and situations change at the click of a mouse, it is almost impossible to survive without a good leader. And we are talking about organizational success here. Let us explain how!
Good leaders bring out the best in employees
A bad leader may suppress the good in an employee, an average leader may just leave it untouched but a great leader will help the employee bring out the best in him/her. They will help them and guide them through their fears and reach their potential. This increases productivity and helps an organization retain best talent and move upward.
Good Leaders build strong work culture
A great leader creates a positive and strong company culture. A strong company culture lays the foundation for success of an organization. All the big organizations you see today have one thing in common – great leaders who allowed their people the freedom to take risk and had faith in them. Now you may ask – what are the monetary benefits of a strong culture! Research has proven that strong company culture leads to happy employees, which is directly related to increased productivity and reduced turnover. And we all know that increased productivity means an increased topline and bottom-line. Still need more reasons?
Great leaders create a brand
Do you have many bad leaders in the organization? If yes, then you may not know it yet but you have a reputation in the market: good company with bad bosses! Nobody wants to work with you. Always remember, culture is a result of leaders in the organization and your company's culture is what creates your reputation. In today's time with platforms like Glassdoor, it is very easy for potential candidate to find out about the work culture of any company. A good organizational culture creates a successful employer brand. Leaders help you make that brand. If you already have a brand, they will take the legacy forward and make it more successful.
Above are just few of the reasons why a great leader is needed in the organizations. A good leader leads by example and perpetuates values like honesty and integrity in employees which strengthen the core of every organization. The real value of a great leader goes much beyond monetary gains. What do you think a great leader brings to your company?