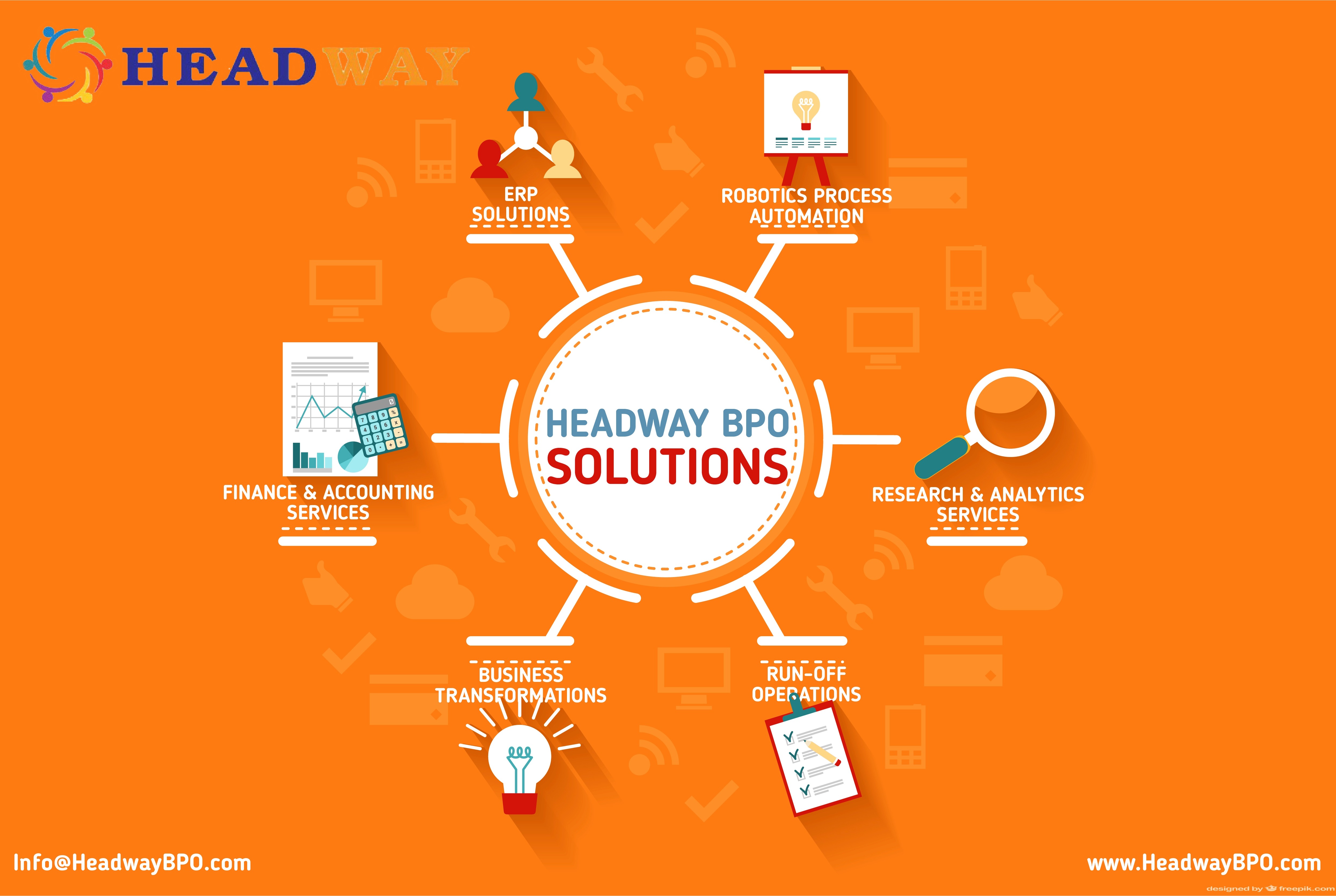 Mission is Transform, Educate and Engage, VisionTransformation of Youth and Values When we work as a team that's Our Mission Vision and Values
In details:
The Mission
Transform, Educate and Engage, An Initiative focusing on Employability with profitable Business model.
The Vision
Transformation of Youth and create best-in-class BPO delivery centres while capturing BPO space in India.
Our Values
Respect
At Headway, we believe in respect for all members in spite of their position or anyone who has been associated with our company, and make sure the respect continuous to be two-way activity. To mark this further we encourage everyone to communicate openly, honestly and empathetically to build long term relationships with internal Members and Clients. We think that the magic words "active listening" and "genuine feedback" paves the way for strong and long-term relationships.
Integrity
We believe that there is no short-cut to success and relationships are strongest when they thrive in a culture of transparency and fairness. We at Headway, stick to the highest level of integrity in the way we do business, everytime. This means that there will be clarity and consistency in our relationships with internal Members and Clients.
Teamwork
When we work as a team, we reach our goals faster and flawlessly. We believe that every person brings their own unique strengths which contribute to teamwork. Therefore, Headway's work culture is characterized by openness and inclusion in which every Member has an equal opportunity to contribute.
Innovation
We keep on Innovating for our Clients to provide them with better quality process mapping solutions each and every time they avail our services. We own our words and actions that influence lives of our internal Members and Clients. We continuously strive to solve challenges by the means of innovation with being logical and efficient and follow them to a successful resolution.
Client First
We initiate and make all our decisions, by placing the Clients first and at the centre of everything we do; their needs and requirements are the heart of our service design. We believe it's important to measure up on our Client's expectations and help them to align their business objectives. And we are not afraid to actively engage in change for improved experience and service delivery.
Passion
Our calling comes from a never-ending quest to raise the bar, respectfully challenging the present and thus adding value to our service. We are passionate about bringing quality to our actions and outcomes by paying attention to the "little things" and the smallest of the details. "Continuous learning" is not just a term to us, it's the way we live and incorporate what's best for our Clients.