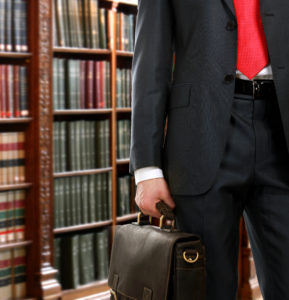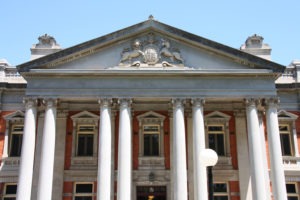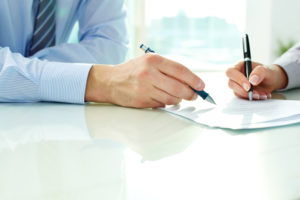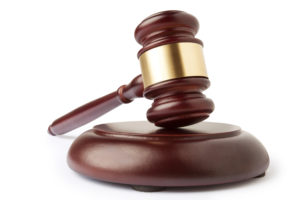 Legal Process Outsourcing is the need of the hour as there has been lot of legal compliances companies would have to face during their tenure within the states. We at Headway BPO Solutions provide the services for legal process outsourcing which brings together contract and lease drafting services, high-class drafting services, contract and lease abstraction services, legal research services, litigation & non litigation support services in USA, UK, Canada, New Zealand and Australia.
Here is the scope of services we provide to the law firms based across the globe.
Contract and Lease Abstraction Services
Contract and lease abstraction services are very important for a business as it provides a summary of a lengthy contract or lease so that the user has all the required information within a few pages and saves time of going through the bulky contract or lease.
A dedicated wing at Headway BPO Solutions Services takes care of the contract and lease abstraction process. The team is engaged in providing best solutions in contract and lease abstraction to the client by providing them with a strong contractual position and a good understanding of their contractual obligations and rights. We help attorneys' by providing professional and timely solutions to all contract related needs. Complete life cycle of a contract beginning from drafting, reviewing, and abstraction to managing the same is done by Headway BPO Solutions services. The team has won confidence of US and UK based clients in contract and lease abstraction.
Headway BPO Solutions Services provides contract outsourcing solutions for extensive range of contracts and leases. Such contracts include lease agreements, NDA, Distributor agreements, software contracts, industry specific agreements etc. Contract and lease abstraction services increases worth of data.
Importance of Lease Abstraction
Abstracting required data from a Lease Agreement is very important for all companies dealing in real estate so as to ensure that no important deadline, any financial obligation, renewals, termination and payment follow ups are missed. Lease Abstraction Services help Real Estate Companies in having quick access to data enclosed in contracts so as to help in making important decisions. The Headway BPO Solutions services team of lease analysts ensure that the data so extracted is consistent, accurate and cost effective.
Lease Abstraction Services at Headway BPO Solutions services
The team ensures that the following data is abstracted from every lease processed:
Basic Information like landlord and tenant identification;
area of leased premises, commencement and expiration dates;
type and use of premises;
term of the lease;
financial information relating to basic rent, maintenance charges, security deposit, additional rent, penalty for late payments;
optional information like right of first refusal, subletting, expansion, parking, renewal, etc.
Headway BPO Solutions Services ensures that abstraction of leases is done as per the instructions of the client. The clients are provided regular updates regarding the progress of the work flow. Close co-ordination with the client helps in attaining optimum client satisfaction.
At times, we also provide tailor made templates so as to suit the client requirements. Also, we consider data security very important and ensure to sign NDA with our clients before the commencement of the project. We also offer a free sample so that the clients are able to get an overview of the work that we do.
Deposition Summary Services
Deposition Summary Services require excellently structured English writing skills, strong logic and litigation expertise are required for delivering quality deposition summary services. The Attorneys taking care of the deposition summary services at Headway BPO Solutions are well trained and possess extensive knowledge pertaining to depositions. deposition summary is a very important tool in litigation. At Headway BPO Solutions Services, deposition Summaries are drafted by qualified attorneys who are competent in reviewing, analyzing and identifying the leading facts, the end product being a well drafted synopsis. Answer to Ones' Struggle for extended depositions transcripts -Headway BPO Solutions Services.
Key Issues for Deposition Digesting
Testimonies range more than 100s of pages at times. The litigation attorneys know how that flipping through 100s of pages of testimony, looking for key points is tiresome but essential and the entire process is time-consuming and painstaking. Deposition Summary Services at Headway BPO Solutions is well known for accurate, reliable and easy to read deposition summaries relating to: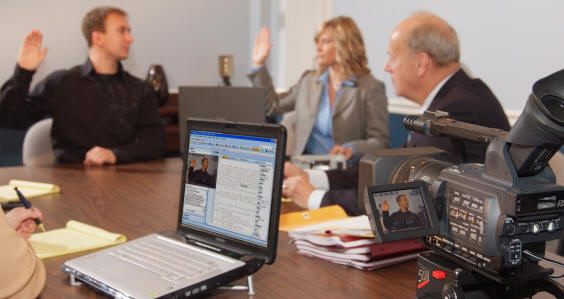 Medical malpractice
Breach of Contract
Personal Injury
Wrongful termination
Intellectual property
Insurance cases
Sexual Harassment
Patent Infringement
Others
Headway BPO Solutions works closely with the clients to deliver deposition summaries that match the client requirements along with all the other important information. The team possesses the required litigation expertise and excellent command over English writing skills enabling the team to provide well drafted transcripts in line with the client requirements.
Customized templates as per the clients requirements are used for deposition summary services, vital information to be captured
tracking names, locations, dates, exhibits and other important facts in paragraph or story format as per the client instructions. Indexed transcripts for cross reference and retrieval by witness terminology, subject matter and other important facts.
Why Choose Headway BPO Solutions Services for Deposition Summaries
Headway BPO Solutions Services converts the depositions into clear, concise and manageable summaries. Providing deposition summaries is the expertise of Headway BPO Solutions Services. The team at Headway BPO Solutions Services holds comprehensive experience in drafting deposition summaries and has been providing its clients with reliable and precise deposition summary services for the past twelve years.
Headway BPO Solutions is well equipped with experienced legal professionals for drafting reliable and quality oriented deposition summaries. The team carries out crucial analysis which results in reducing the testimony to important facts which in turn provide a well expressed outline of significant dates and issues. The summaries are written in comprehensible sentences along with page and line references, without using abbreviations.
Headway BPO Solutions holds a track record for reliability, efficiency and excellence. The finished product is of high quality, cost effective and is an efficient solution for all deposition summary requirements. Headway BPO Solutions has the experience and the necessary resources to undertake the most demanding cases. The experts summarize the depositions proficiently and cost effectively.
Headway BPO Solutions Services provides well written deposition summaries helping Attorneys to focus on the key issues during the trial.
Blogs and Legal Article Writing
Headway BPO Solutions also undertakes projects like blogs and legal article writing to be posted on websites of individual attorneys and law firms. Blogs and legal article are written in conformity to the client practice areas and considering the geographical location of the client as well.
Blogs and legal article writing can be tiring as one needs to spend long hours searching for relevant topics or news and the solution is to outsource this task to an offshore service provider who can do the same for you while you devote time to more important matters. Outsourcing such tasks shall no doubt prove economical when compared to the same job being done in house.
Headway BPO Solutions assists attorneys with practice areas like personal injury, medical malpractice, product liability, premises liability, wrongful termination, dog bites, car accidents, pedestrians accidents, hit and run cases, child abuse, family law, etc. by writing blogs and article for their websites so as to enhance their rating on the search engines.
The topics for blogs and legal article writing is provided by the client and we take the task ahead by searching for a current news in the same geographical location as of the client , matching with his practice areas and the blog starts taking shape. The team also ensures that the blog also helps in educating the common masses about their rights.
We also undertake blogs and legal article writing for individual attorneys, solo practitioners ad law firms.
We ensure that the finished product perfectly suits the client needs and proves as a stepping stone for the business of the client. Making people aware of what our client does, what are his or her areas of practice, (if the blog is for an individual attorney or law firm), educating the common masses about their rights if they are an innocent party are few of the goals that we aim to achieve through our blog and legal article writing services.
So if you are looking for a content writer to assist you with the task of writing blogs and article for your business, all you need to do is get in touch with the blog and legal article writing team at Headway BPO Solutions who shall provide you with a brief overview on how a blog or a legal article will be written that will help you in enhancing your business.
Legal Research Services – Tailored for Effective Convincing and Legal Arguments
Technology has helped us to enjoy many sources of information that support the practice of legal research services in the form of magazines, books and Internet which power the legal research services sector.
While performing legal research services, it is very important to recognize the correct resources and factors that support initial decision making which proves to be an expensive and a time consuming exercise which can deviate attorneys from focusing on the core business.
Headway BPO Solutions Services with twelve years' of experience in legal research services provides tailor made solutions as the legal research services at Headway BPO Solutions Services are taken care of by professionals fully adept with the required laws ensuring that:
Research information is CREDIBLE as the team of lawyers are well versed with the civil and common legal systems and the procedure of focusing firstly on Primary Sources like Statutes, Rules, Regulations, Case Law and then resorting to Secondary Sources like Law Reviews, Legal Treatises, Dictionaries through online research ensures reliability of information.
Information extracted by the legal research services team and provided to the clients is ACCURATE as it is substantiated by performing research on the relevant statutory and legislative sources, case laws and precedents and analyzing information useful for the project.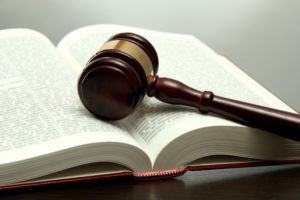 Information provided through the research and legal analysis is CURRENT. To make sure that information is current, Headway BPO Solutions Services ensures that the primary sources of legislation are not amended or repealed and the case laws relied upon are not overturned.
Information provided through the research gives the clients COST ADVANTAGE as the substantial cost savings can be as high as 60%, thus making sense to provide us with an opportunity for doing legal research.
Legal Research Support services at Headway BPO Solutions provide the needed platform for any new venture that a client proposes, any motion or brief that needs to be filed in the Court, any employment or workers compensation laws that need to be taken care of and any other issue that comes up for litigation.
Accurate data is provided to the client in accordance with the State laws and Statutes using the search engines and the law journals so that all the vital information that the client needs is available within a few pages.
We undertake all kinds of legal research, be it pertaining to product liability, worker compensation, employment laws, independent contractors, etc.
Litigation Support Services
Litigation Support Services at Headway BPO Solutions offers a result oriented and reliable service which helps one to concentrate on other crucial matters while leaving all the paper work relating to drafting and research to us. The litigation support services team comprises of lawyers well versed in common law systems and are in accordance with the latest changes of the legal industry assuring quality and complete confidentiality and ensuring time and cost saving at the client's end. We help clients in saving time and effort that they might be spend on legal research and drafting, thus resulting in increased productivity and cost savings.
As we all are aware that the concept of outsourcing ensures that the time consuming tasks can be taken care of by an offshore service provider, hence spending quality time in research and drafting can prove a setback to a business when same can be effectively utilized by outsourcing such time consuming tasks to a third party vendor.
Litigation Support Services at Headway BPO Solutions ensures that each document is drafted with utmost care so as to meet the client needs. Each project undertaken progresses as per the instructions received from the client. We also ensure complete confidentiality of the data shared by the client. Headway BPO Solutions has been extending its Litigation Support Services to individual attorneys and law firms based in US, UK, Australia, New Zealand, and other European countries.
Headway BPO Solutions enjoys a reputation for delivering a quality output within a quality output at a stipulated time frame and that too at a very economical cost. The litigation support services team at Headway BPO Solutions is well experienced in drafting and research relating to all litigation related issues.
Our litigation support services expands to:
Drafting Memorandums of Law after through research of the particular legal issue and providing the client with an opinion citing the relevant case laws and statutes citing the latest statutes and case laws that substantiate the document.
Informational Drafting like drafting of complaints, briefs, motions, negotiation letters and settlement agreements as per the case requirements
Drafting of contracts and agreements conforming to the legal formats and meeting the objectives of the participants to the agreement.
Summary Drafting services encompassing summaries of Deposition Statements, Opinions and Transcripts ensuring fast and easy access to the required information.
Service Areas
Employment Contract
Drafting Shareholder Contract Drafting
Memorandum of Law
Legal Briefs and Motions
Memorandum of Law
Legal Briefs and Motions
Replies and Rejoinders
Affidavits
Wills and Probates
Donation Agreements
Master Purchase and Sale Agreements
Logistics and Service Agreements
Copyright Agreements and Notices
Private Placement memorandum
Consultancy and Service Agreements
Brokerage Agreements
Notices, Complaints and Briefs
Memorandum of Law
Discovery Requests, Interrogatories and Motion to Compel
Settlement Agreement
Contract Abstraction and Summarization of Information
Contract Abstraction services at Headway BPO Solutions helps you to summarize prime importance data out of the whole lengthy contracts to save valuable hours which can be used as acting towards more productivity and call to action points.
Extraction of Key Fields
We also helps for the extraction of key-fields in the contract or claims for quick resolution with adding timeline towards more research towards any other decisions in the same type hearing which may have earlier been given.
Objective coding of legal documents
We help all the documents to be arranged and coded appropriately to help for quick resolutions in the case of documentation requirements and presentable documents.
Review of documents
We at Headway BPO solutions help to review the documents for the legal purposes and help to arrange these for better information gathering and support.
Legal Process Outsourcing Scope

LPO (Legal Process Outsourcing)
– Contract Abstraction
– Objective coding of legal documents
– Review of documents
– Extraction of key fields
– Summarization of information