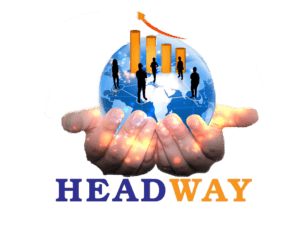 The global economy has changed tremendously in past years, and the pace of change has constantly been speeding up. Whether you are a start-up or a global company, your competitive advantage or cost management capabilities, will be shaped by how well you can reap the benefits of a global talent pool.
Being Domestic or International, everyone needs a strategic outsourcing partner for their business, to turn its head focus on the new advancements, for better growth dimensions.
Headway BPO Solutions aims to be that strategic outsourcing/offshore partner by swirling advantages of outsourcing rather than keeping the function in-house. This includes benefits such as being cost effectiveness, quality mapping and process improvements while simultaneously allowing you to concentrate on your core business.
And that's not all, being on the mission to Transform, Educate and Engage the youth in Rural and Urban India, we strive to keep enhancing our capabilities to leverage offshore operating model for your business. Hence, it is rightful to term that our three capabilities levers are People, Process and Technology – which gives us the strength to keep providing business value to our Clients.
| | | | | |
| --- | --- | --- | --- | --- |
| Headway BPO Solutions | | Our Services | | Why Us? |
| HeadWay BPO Solutions is a full-spectrum Business Process Outsourcing Services, Training, Consulting, and Technology company with service delivery centers in – Rural and Urban BPO sectors in India. Backed-up by an experienced management team and supported by industry leaders and global investors, our main vision is to transform the Youth, and create best-in-class BPO delivery centers while capturing BPO space in India. | | Our Core Services Offerings include Business Process Outsourcing (BPO), Business Transformation, Business Training (5S, Kaizen, Lean & Six Sigma, Personality Development, Skill Development), Consulting (Offshore/Outsourcing), ERP (Tally & Business One), Web Development Services and Marketing Solutions, Insurance, Re-insurance mortgage process and many more. | |  In a rapidly changing business market, marked by rising costs and demands on delivering value; Headway brings to you Extended Cost Arbitrage (10% to 20%) with enhanced quality of service delivery at par or even above Tier 1 Clients due to low start up costs; making it sustainable for the business growth, and further with quality resources, Dedicated Management Bandwidth to keep on our focus of Client Retention and Satisfaction. |